MKS
MACHINES, CRYOGENICS, SUPERCONDUCTIVITY
MACHINES, CRYOGENICS, SUPERCONDUCTIVITY
MACHINES, CRYOGENICS, SUPERCONDUCTIVITY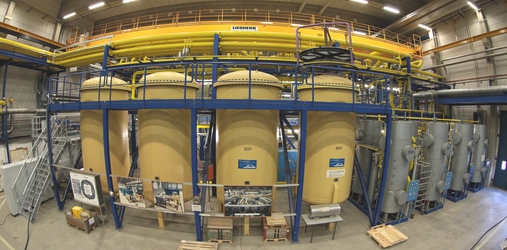 The MKS Group (Machines - Cryogenics - Superconductivity) is part of the DESY -M- (Machines) Division.
Some accelerators ("machines") use superconducting components operating at low temperatures close to the absolute zero. The MKS group provides the helium cooling supply for the accelerators and test facilities.
Our main tasks are:
Develop the low temperature ("Kryogenik") and superconducting ("Supraleitung") technology.
Provide and operate the helium cooling supply for the superconducting components of the accelerators and for the test facilities at DESY.
Test components (magnets, cryomodules, ...) down to temperatures in the range of 2K (-271°C).